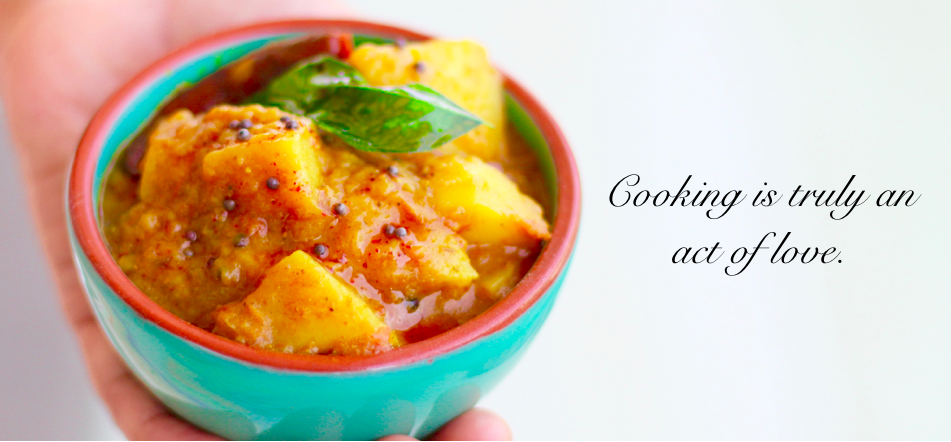 Welcome to My Weekend Kitchen; a food blog of traditional and contemporary Indian recipes peppered with food experiences from our travels around the world. Whether you are looking for healthy, easy-to-do one-pot weekday dinner ideas or elaborate weekend meal inspirations, you will find yourself at home here.
The recipes
The recipes here vary from one-pot meals like a mung daal khichdi to elaborate restaurant style recipes like shaam savera. Some are festival specific like Sheer Khurma for Eid-ul-Fitr while some make a regular day, a festival, like the warm pear crumble. Some, like the Gem squash with chunky salsa, are inspired from our travels while others like Caldo Verde are inspired by the different countries we have lived in and called home.
Note: Nutritional information, when shared is an estimate for one serving of the dish and not an exact measure.
The ingredients
As far as possible,
All our ingredients are locally grown, seasonal and organic.
We stay away from everything that comes packaged in a bottle so really no shop bought bottles of ketchup or pasta sauce. When my niece saw home-made ketchup she exclaimed "but isn't ketchup something we buy from the supermarket?" 🙂
When it says salt, it is always sea salt or pink rock salt. Rock salt for sprinkling and sea salt for cooking.
We use no readymade spice mixes. We used to but not anymore. Some of the past recipes here, do call for them but now we have made our own home-made spice mixes and will be happy to share.
Measurements & Conversions for Recipe Ingredients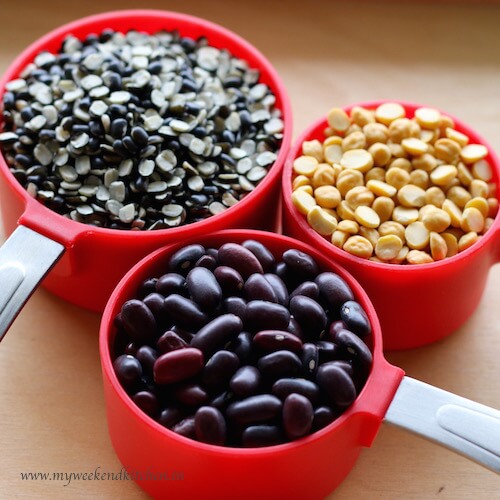 All the recipes here use standard US cups, tablespoons (tbsp), and teaspoons (tsp) measures found in most kitchens today.
1 cup = 240 ml
1 tbsp = 15 ml
1 tsp = 5ml
As I was learning how to cook from my mother, aunts, grandmothers, and other elders; they would always measure ingredients by hand and estimate. One fistful of rice per person is my mother's estimate that works every time! But a beginner cook like me needed weights or volume and I figured using volume was easier as I just needed to measure the ingredient in a Measuring cup or spoon and use it. My spice box has a "one teaspoon (5ml)" measure spoon in it so everytime I add spices to a dish, I know how much went.
I measure all my wet ingredients and dry ingredients like grains, lentils, and beans in the standard US cup measure (240 ml). All measures, unless specified, are with a level full and not heaped. An egg, unless specified, is a regular medium sized (~60g) organic egg. 1 cup butter is roughly 225g.
A word of caution: While trying out any recipe, make sure you use the same measure throughout. For example, if a recipe calls for three different types of lentils, use the same cup measure for all three.
The journey and the travellers
Ashima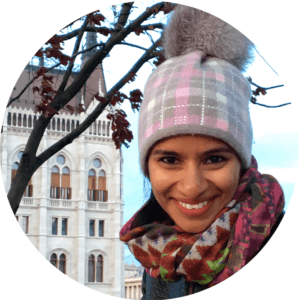 My name is Ashima. I am the cook, the creator, the explorer, the writer and a part of my heart and soul resides in My Weekend Kitchen. It is not like I was born a good cook. In fact, I switched on the burner for the first time when I was 16 and it wasn't until I was 25 that I started real cooking. As an engineering student and later a software developer, there never was enough time. It took me sometime to learn that it only takes 30 minutes to make a basic meal. And it was just so much healthier and interesting than eating out of a dabba or a restaurant. Slowly the weekends and all trips home were spent learning something new in the kitchen. That's how my cooking journey started. Weekdays were quick 30-min meals and weekends were for more experimentation and involved cooking. An unexpected mentor, introduced me to mindful cooking and since then cooking has been a joyful way offer love, care, and nourishment to family and friends. This blog was inspired by a desire to share those recipes with my always on-the-go friends and cousins who thought cooking was too difficult and needed a lot of time.
Sikander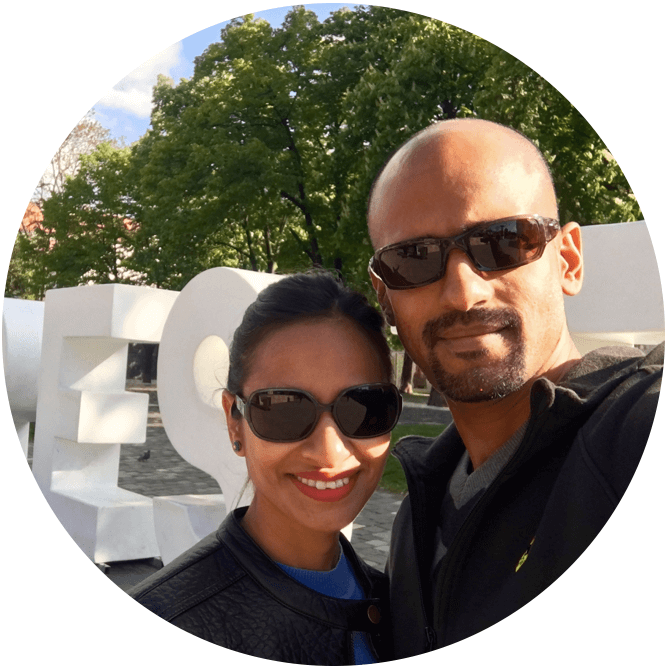 Marriage brought an entirely new perspective on food. I married in a Bohra family and while we are both from Rajasthan, our cultures and cuisines were completely different. It wasn't just about new recipes, it was so much about new food experiences. For the first time, I experienced the love and trust when the community members eat out of one big plate called a thaal. Every meal starts with a pinch of salt and the dessert is served as the first course. Here's an interesting article by one of the family friends on the sweet and sour of Bohra cuisine.
My best friend and partner for life, Sikander, is the taster, the reviewer and critic, and the occasional photographer here.
We love traveling and Sikander's work makes us relocate to a new country every couple of years. Every time we move or go on travel, we are excited about new food experiences, ingredients, recipes, and ideas to add a touch of our travel to our food. Being vegetarian adds creative constraints and we have been pleasantly delighted even in places where the local cuisine is predominantly meat-based. It surely does take some planning and research all of which I am slowly trying to capture in my Travel and Food Experiences posts.
Abhishek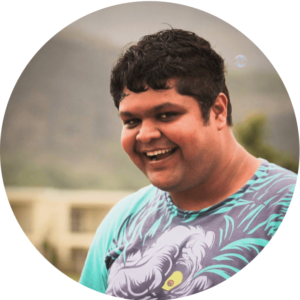 I thought cooking, clicking, writing and posting was it. But soon I ran into many backend troubles of which I had no clue and along came Abhishek to my help. He is a friend I can call at 1 am and panic "the site is broken!! :-O What happened?" and he will resolve it in 15 minutes. He is since then the self appointed technical support behind My Weekend Kitchen — from troubleshooting minor bugs to a complete overhaul of the website! He is a big foodie, the Gujarati behind my special gathiya chutney, board game enthusiast, biker and designer (when he is not doing all other things!).
I believe anyone can cook and all your kitchen needs is a lot of love to dish out mouth-watering treats. I started this blog in 2010 as an online food journal to share recipes with friends and cousins who thought cooking was not for them. I just wanted to share the joy of cooking with them. My biggest success was Sikander, who made his first complete meal when he was 33. I hope you can find inspiration from these simple (and sometimes simplified) recipes I have had pleasure making and writing about.
Connect with me
This blog is a labour of love. If you liked and/or tried any of the recipes here, I would love to hear your experience. Rate the recipe, leave a comment, share a photo with #weekendkitchen on Instagram or connect with me on our Facebook, Twitter, Google+, and Pinterest profiles. Or join our newest journey into Recipe Videos.