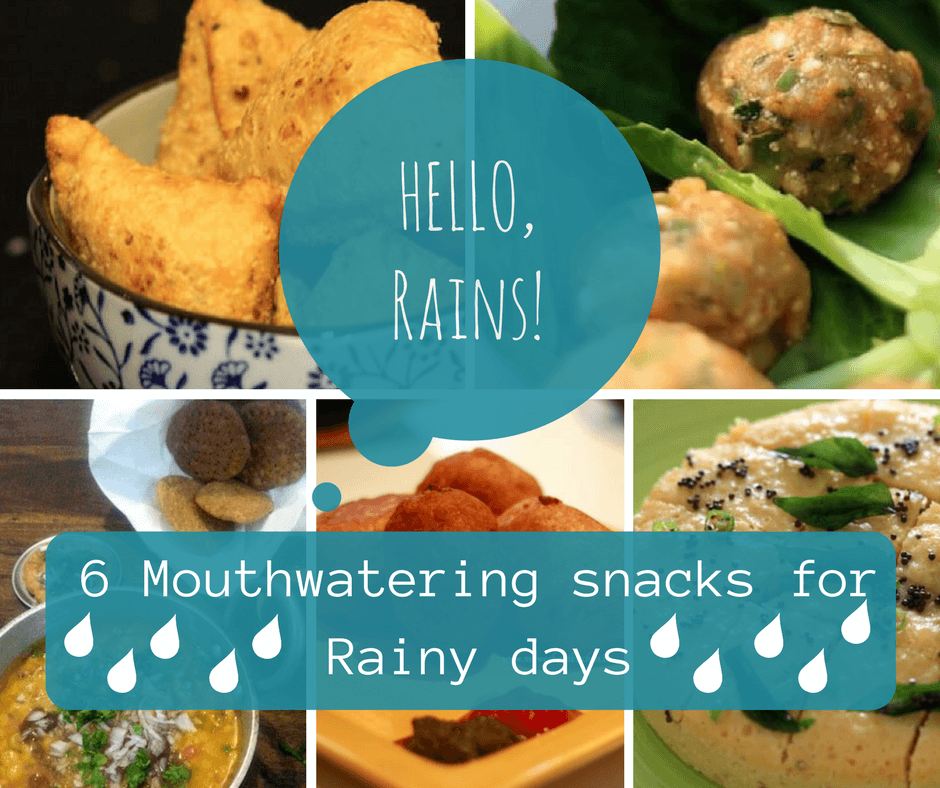 There is something about rains that inspires eating. And the food has to be hot. Very welcoming if it is fried and very guilt-free if it is steamed. Here are some of my favourite tea-time snacks for a rainy day — some fried and some steamed for a mix, all delicious!
Click on any of the Images below for the recipe or follow the links at the bottom.

Steamed Potato and Cheese Balls / Homemade Aaloo Samosas
Gujarati Daal Pakwaan / Stuffed Bread Rolls
Rava Masala Idli / Khaman Dhokla
Pair any of these recipes with my special coriander-mint chutney with a secret ingredient!
Since last night it has been raining non-stop and all I can do now is sit on my window and enjoy a hot cup of tea with one of these mouthwatering snacks. I am getting up to make some steamed potato and cheese rolls. What about you?
If you make any of the recipes above, I would love to hear about it! Do leave your feedback in comments or click a picture and share on our Facebook or Google+ page.
Enjoy the rain drops tapping on your window. Happy Monsoons! Here is a view of my little sitting corner here in Bucharest.