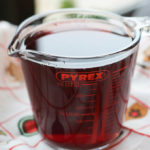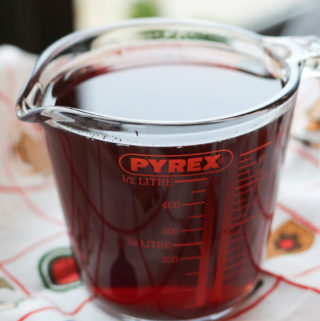 Print Recipe
How to make vegetable stock from kitchen scrap
A good stock is a secret to many dishes and it is best when homemade. This is a simple recipe to make vegetable stock from everyday vegetable scraps in the kitchen. Healthy, flavourful broth and reduced food wastage all in one recipe!
4

cups

vegetable scraps

(tops, ends, peels, stems and seeds of fresh vegetables)

8

cups

water

2

tsp

salt

1

bay leaf

(optional)
Wash the vegetable scraps thoroughly, under running water.

Place the washed scraps in a thick bottom pot. Fill up with 8 cups of water.

Add salt and bay leaf. Stir once and then cook covered till there is a boil in the water.

Reduce the heat to low and simmer for 30-40 mins, till the stock is reduced to almost half.

Strain the stock and store in refrigerator. Use within 3-4 days.
Stock flavour will vary with the vegetable scraps used. You can use almost any vegetable but scraps of broccoli, cauliflower or brussels sprouts will make the stock bitter.
I especially like to add stems of fresh herbs and bay leaf. They give a deep flavour and aroma to the stock.
You can add more whole spices like star anise, pepper and cinnamon for added flavour.
Nutritional information is for 1 cup stock
Calories:
60
kcal
|
Carbohydrates:
11.1
g
|
Protein:
2
g
|
Fiber:
3
g
|
Sugar:
3
g